The worst motorway traffic jams this Christmas revealed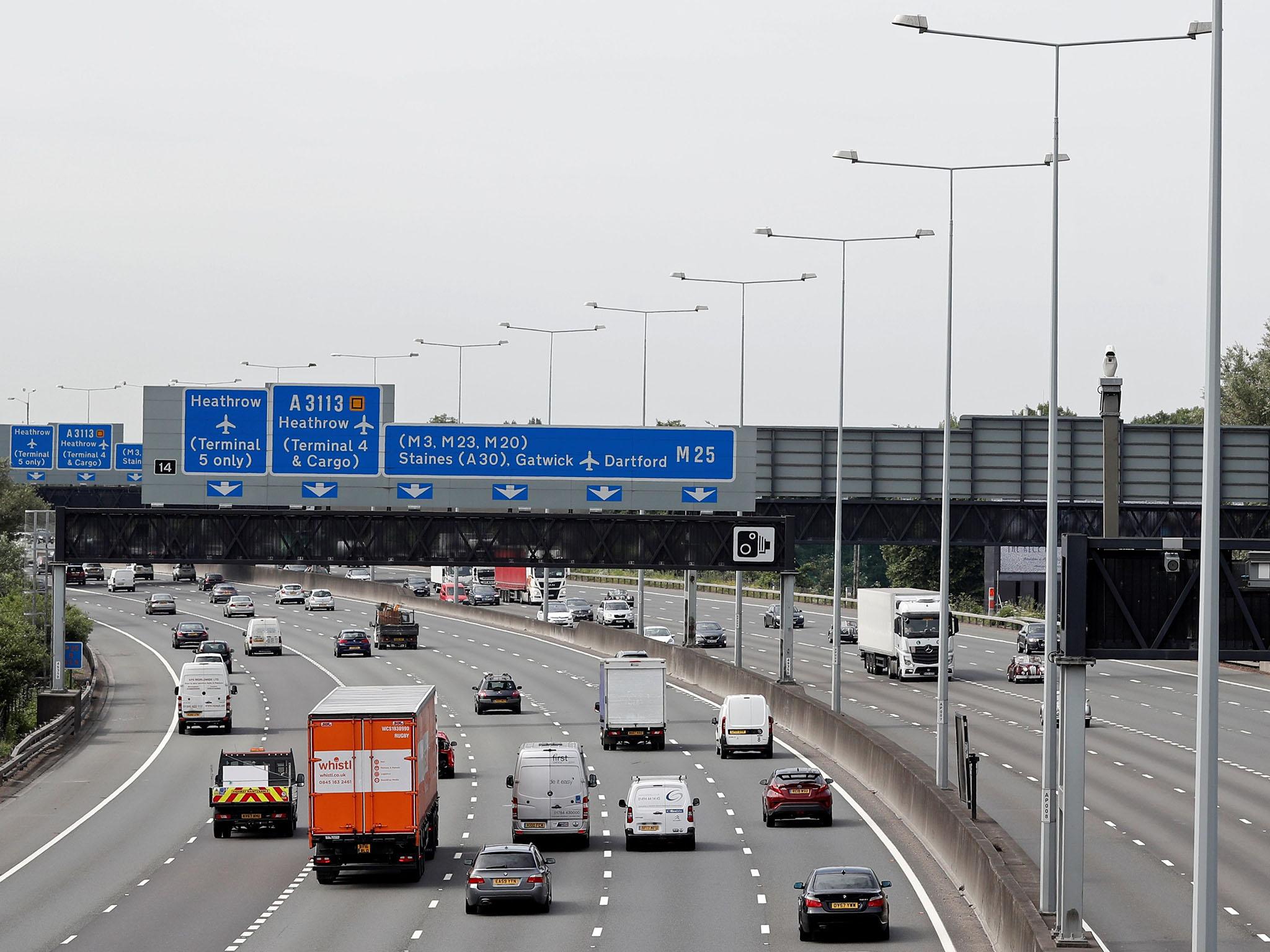 Drivers averse to motorway traffic hold-ups should stay off the roads on Sunday 22 December between 10am and 4pm – or at least avoid the M1 and M25.
The RAC predicts that around lunchtime on the last Sunday before Christmas, motorists will face queues of more than 90 minutes northbound on the M1 between Flitwick in Bedfordshire and Daventry in Northamptonshire.
Further south, drivers can expect to dwell for nearly an hour on the M25 clockwise between the junctions for the M23 to Gatwick and M40 to Oxford.
Download the new Indpendent Premium app
Sharing the full story, not just the headlines
An RAC survey predicts that on average over 4 million extra "leisure journeys" will be made each day between now and 22 December – the highest number since drivers were first asked about their festive travel plans in 2013.
Wednesday 18 and Thursday 19 December are expected to see the largest increase in vehicles compared with normal December days.
Data provided by transportation analytics specialists Inrix predicts six particular black spots.
Thursday 19 December: nationwide between 3pm and 7pm, with the M25 clockwise between the A1 and the A12 junctions predicted to be worst – delays of nearly an hour are expected in the early evening.
Friday 20 December: an hour's delay northbound on the M6 between Sutton Coldfield and Wolverhampton in the morning rush hour, and the highest traffic volumes between 12 noon and 7pm.
Saturday 21 December: between 10am and 3pm, worst southbound on the M40 between Banbury and Bicester.
Sunday 22 December: besides the M1 and M25 problems, there will be hold-ups between 10am and 4pm across the country.
Monday 23 December: at a very precise 2.45pm, Inrix predicts a wait of 69 minutes clockwise on the M25 between the M4 junction at Heathrow and Watford. Elsewhere, heavy traffic is predicted between 10am and 3pm.
The prospects for travellers who postpone their trips to 23 and 24 December are better, as there are fewer commuters and trucks on the road, so they should be reasonably clear.
Boxing Day and Friday 27 December are expected to be the busiest days after Christmas, followed by Saturday 28 and Sunday 29 December.